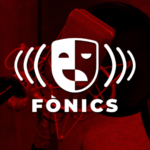 SYNOPSIS
Glenna Pfender has blue skin due to an uncontrolled addiction to chemical silver derivatives. She believes that happiness consists of being in a place and wishing to stay there forever. Ukrainian model Natalia Yaroslavna has modified her body to become a flesh-and-blood Barbie; today she will explain that we were once gods and that, if we wanted to, we could be again. Councilwoman Susan Rankin represents Clark's counter in the Nevada assembly; she dreams of an America where every child - regardless of religion or background - can go to school with a gun in his or her backpack. We have between two hundred and a thousand years to leave planet Earth, we'll talk to world expert in transhumanist engineering Roberta Flax. Rosie Powell is the youngest trans girl in the UK; she loves waking up every day in this wonderful world and is absolutely certain that, in the future, people will be better.
TECHNICAL SPECIFICATIONS
Title: Entrevistes breus amb dones excepcionals.
Director: Salvador Oliva.
Author: Joan Yago.
Performers: Salvador Miralles, Neus Cortés, Assumpta Massutí, Immaculada Villalonga and Xisca Puigserver.