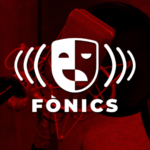 Synopsis
Carles does not believe in psychiatrists: his father has never liked them. In fact, Careos is really good making psychological diagnoses: his father taught him well. So what would his father say if he saw him in this office? Carlos no longer wants to know: it has been a few days since he finally managed to kill his dad.
Technical Specifications:
Title: Matar el pare.
Director: Salvador Oliva.
Author: Laura Gost.
Performers: Marga López and Rodo Gener.