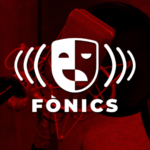 SYNOPSIS:
In 1963, the actress Gina Lollobrigida filmed in Ca'n Picafort, a village of 4 houses facing the sea, a single sequence of a film entitled "The Straw Woman". A single sequence that consisted of creating the street, and asking a group of local women for a hotel. Those few moments serve as the basis for a documentary theater remembering the filming, based on the Mallorcan women who lived it; and learning about their lives, about na Gina, and about the writer of the novel "La mujer de paja", linked through a 12 year old girl. All of them form "Dones de palla", women who do not fall. Directed by Salvador Oliva.
TECHNICAL SPECIFICATIONS
Author: Catalina Florit.
Performers: Catalina Florit, Caterina Alorda, Assumpta Massutí and Lina Mira.