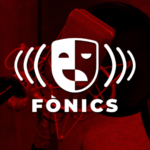 SYNOPSIS:
In 1963 the actress Gina Lollobrigida shot in Ca'n Picafort, which was still a small village of 4 houses in front of the sea, a single sequence of a film entitled "La mujer de paja"This single sequence consisted of crossing the street and asking a group of local women for a hotel. These few moments serve as the basis for a documentary theatre recalling the filming, based on the Mallorcan women who lived through it and learning about their lives, that of Gina and that of the writer of the novel "La mujer de paja"linked through a 12 year old girl. All of them form "Dones de palla"women who do not fall. Directed by Salvador Oliva.
TECHNICAL SPECIFICATIONS
Author: Catalina Florit.
Performers: Catalina Florit, Caterina Alorda, Assumpta Massutí and Lina Mira.